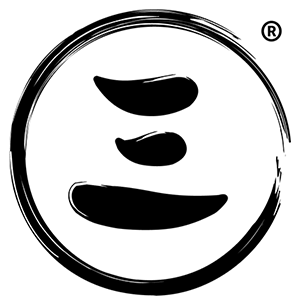 The SANWAH brand was created from the amalgamation of the words "SAN" which is Chinese for "3" and "WAH" which is made up of the 3 founders' names – Woo, Anthony and Ho.
Our logo is made up of the Chinese numeral "3" in bold calligraphy strokes and they represent our brand values of Passion, Precision and Perfection which we truly believe in and live by.
The use of calligraphy in the design of the logo is also synonymous with our brand values.  Calligraphy is an art that requires passionate commitment from the artist in order to get it right.  It is also a science that requires extreme precision to execute even the simplest stroke to complete perfection.
The logo is also framed by a circle which represents the fact that SANWAH takes a holistic approach to its business whereby we do everything within our power to bring value to our employees, our clients and the environment.