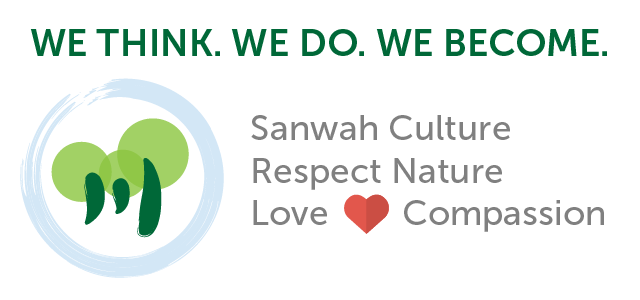 SANWAH is honoured to collaborate with Spring CJW Development & LHN Limited to organize the flood donation drive to Kampong Speu in Cambodia. Of which, rain-induced floods and water flooding in Kampong Speu province have submerged the houses of 1,527 families living close to the Prek Thnot River in Spean Thma, Tien, Kong Noy and Roluos communes in Phnom Penh's Dangkor district.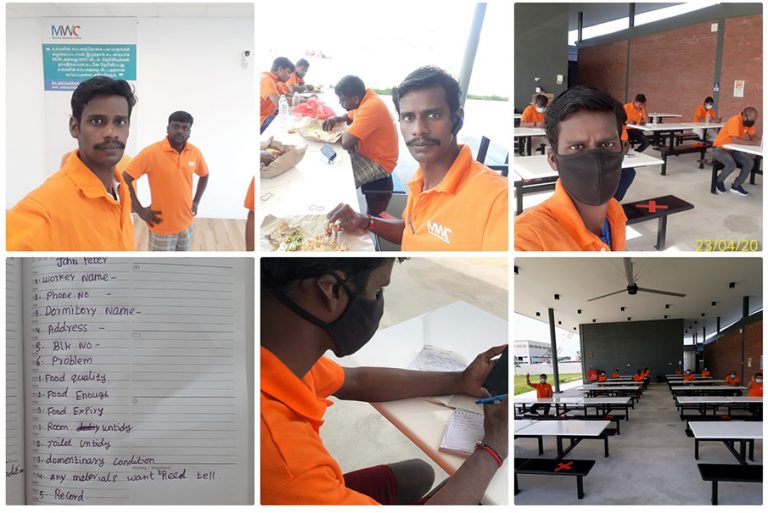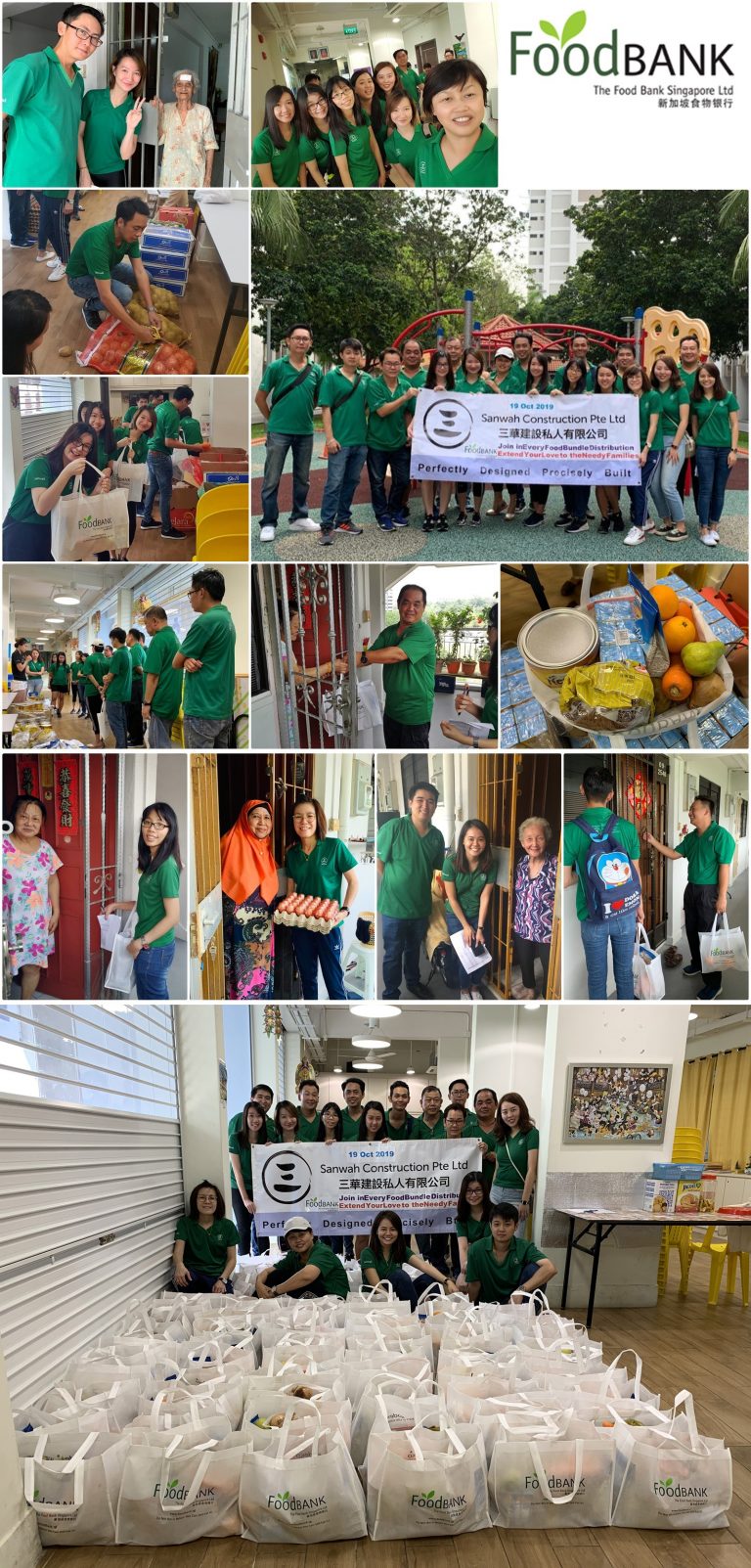 SANWAH is proud to collaborate with The Foodbank Singapore and beneficiary centre - COMNET Senior Activity Centres (SAC) at Ang Mo Kio. Total of 80 homes were receiving a healthier bundle (Rolled oats, soy bean milk, brown rice bee hoon, biscuits, fresh fruits, fresh vegetables & trays of eggs) during this campaign.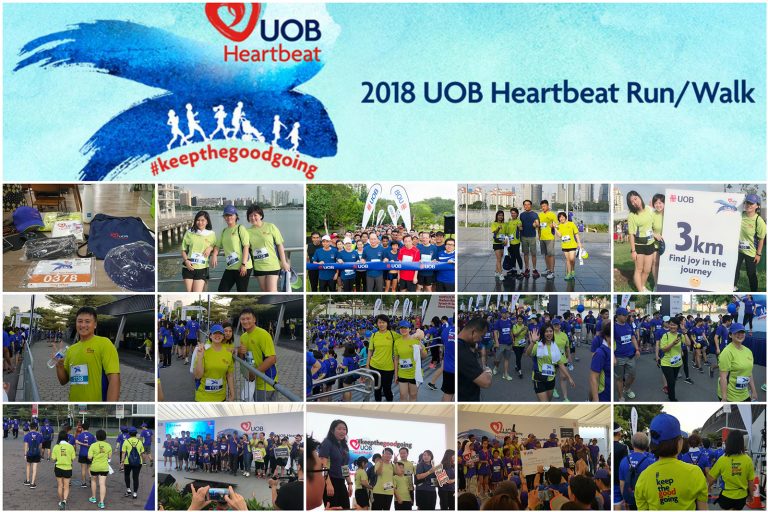 SANWAH is proud to participate in UOB Heartbeat to spend a meaningful day on fun run and walk charity event. The event has raised over S$1.25 million and will use towards 13 beneficiaries that help underprivileged and special needs children and youth.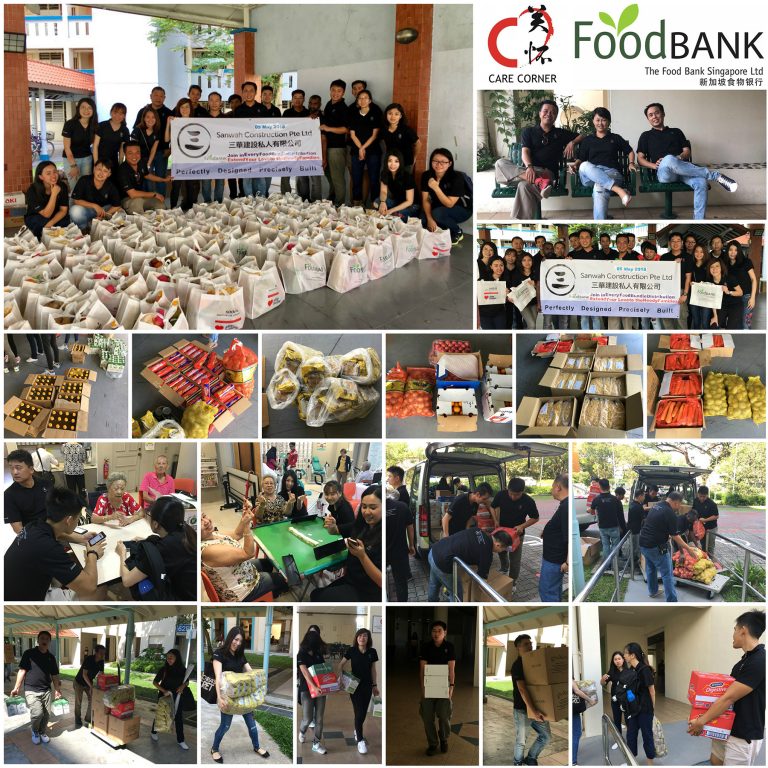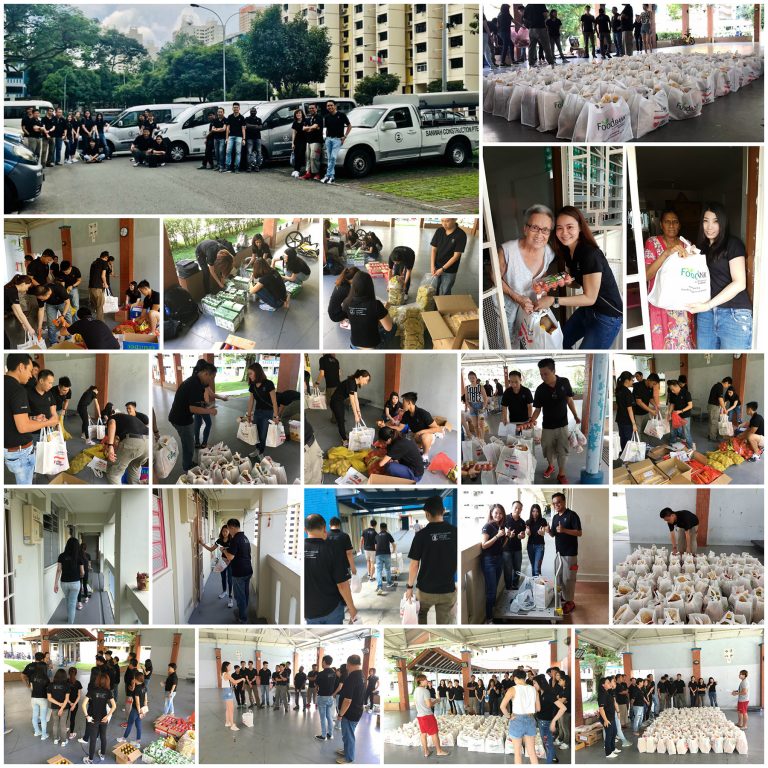 SANWAH is proud to collaborate with The Foodbank Singapore and beneficiary centre - Care Corner (Toa Payoh) in the initiative of Joy in Every Food Bundle distribution and extend love to the needy families. The Foodbank Singapore aims to promote healthier eating amongst the beneficiaries as - a better life starts with eating better. Besides just filling up "tummies", they strive to fill tummies of the beneficiaries with better food so that the beneficiaries can perform better at work, at school and in turn create better lives for themselves. Care corner is an Institutions of Public Character (IPC status) since 2015 serving the vulnerable, disadvantaged and isolated community in the Singapore regardless of race, gender or religion.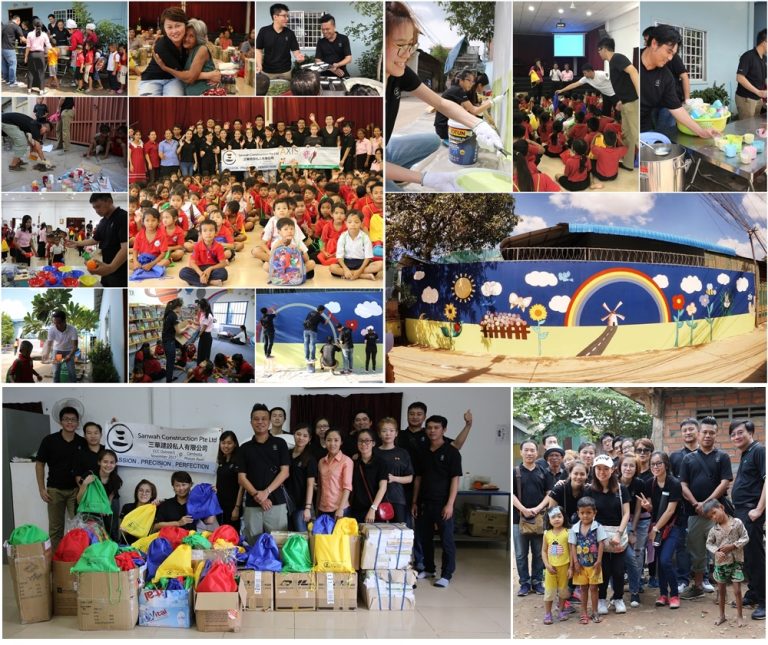 Sanwah collaborated with Spring CJW Development to organize 2 days Charity event at Cambodia Care Centre, Phnom Penh @Cambodia. Cambodia Care Centre is Christian non-profit organization that focuses on the poor and needy in Phnom Penh, Cambodia. Their primary objective is to provide a basic education to enable children to break out of their cycle of poverty. CCC provides free high quality education for poor and at-risk children and orphans and also help the widows, new-born babies, the helpless and homeless to improve their conditions through education, community projects and programs. This event helped up to 180 students and 25 widows who are currently under the care of Cambodia Care Centre.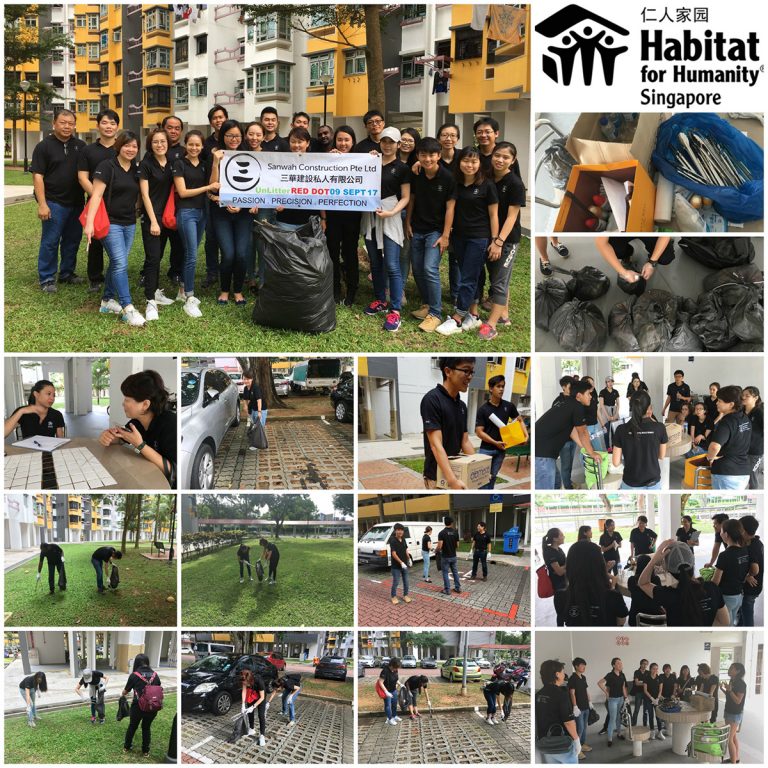 SANWAH is proud to collaborate with Habitat For Humanity® Singapore which is aimed at creating a society that is civic-minded and considerate. We believe that everyone has something to contribute and something to gain from creating communities in which everyone has a decent place to live. This charity is inspiring our staffs to enter into dialogue about what it means to care for one's living space beyond the four corners of our homes.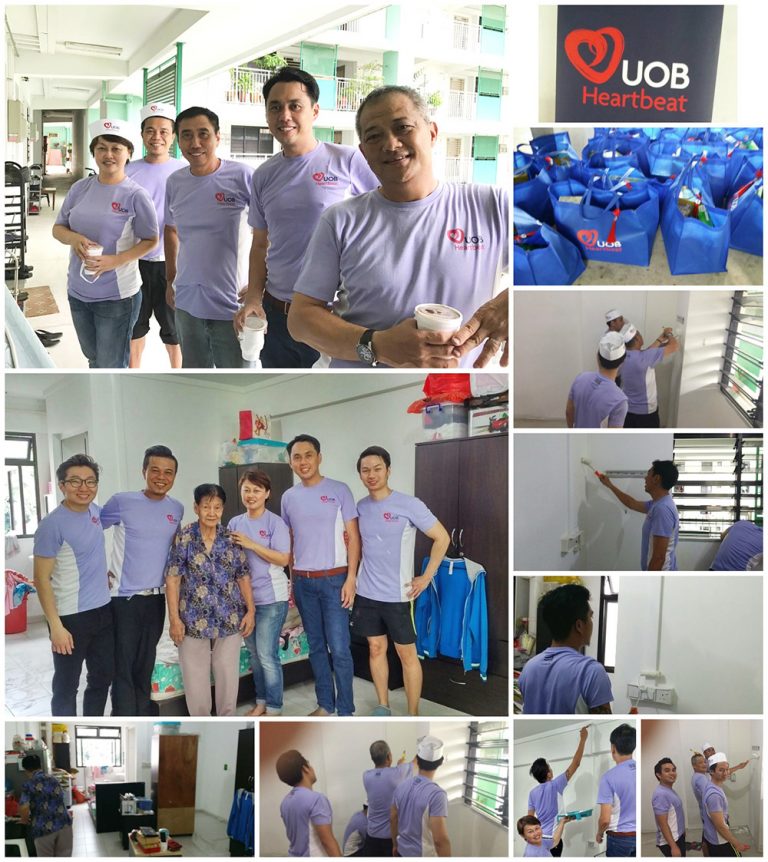 SANWAH is proud to participate in UOB Heartbeat to spend a day on distributing goodies bags and painting the homes of low-income households in Bukit Batok. Total 16 homes were receiving a fresh coat of paint and new furniture during the charity.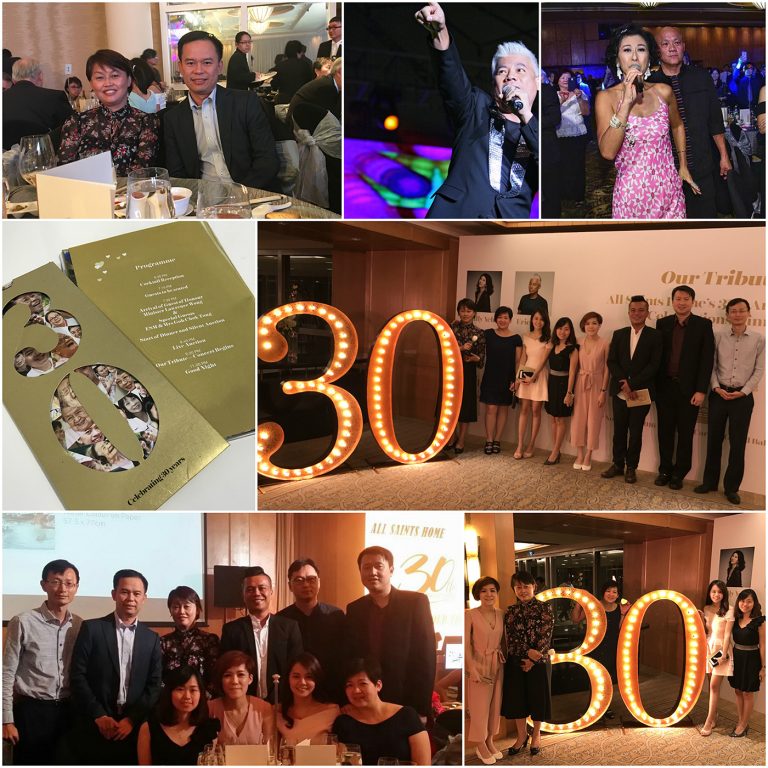 Celebrating All Saints Home's 30th Anniversary with Sally Yeh, Eric Mo & Samuel Tan on Saturday 19th November 2016 at The Ritz-Carlton, Millenia Singapore. All Saints Home, is a Voluntary Welfare Organisation (VWO) which runs four nursing homes and two daycare centres for over 700 elderly folk, many of whom are low-income.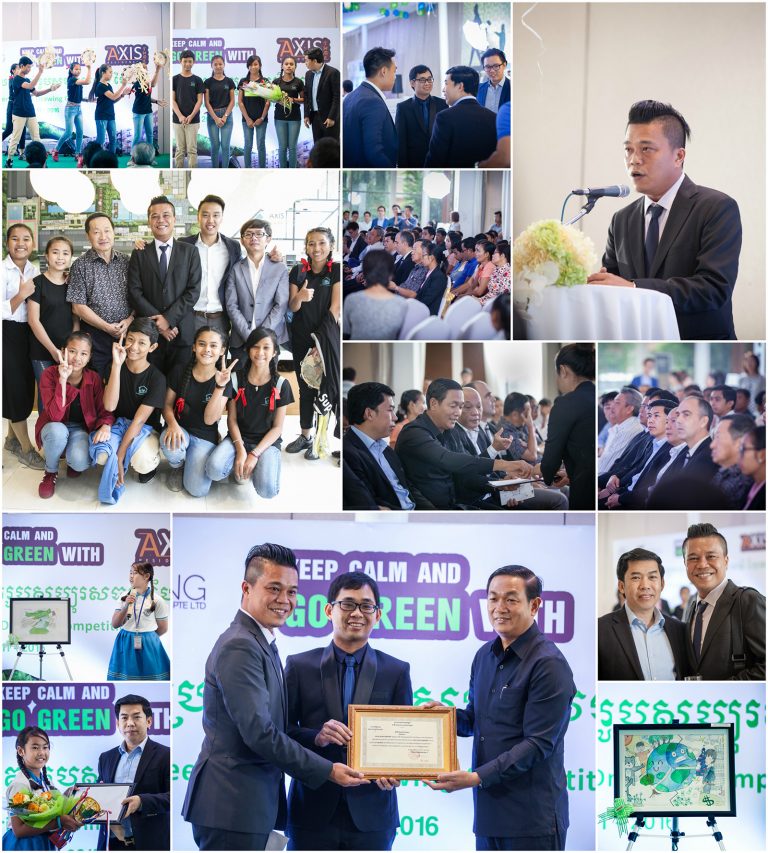 SANWAH is proud to support the "Go Green" Drawings Competition that is jointly organized by AXIS Residences and CIA First International School. All proceeds of the auctioned winning drawings goes to Cambodia Care Center that provides free education and care for students from low-income backgrounds. Spring CJW Pte Ltd, the developer of AXIS RESIDENCES@Phnom Penh also donates 10 metric tons of Cambodia Rice from Cambodian Rice Association to the poor and needy of Sen Sok Khan@Phnom Penh.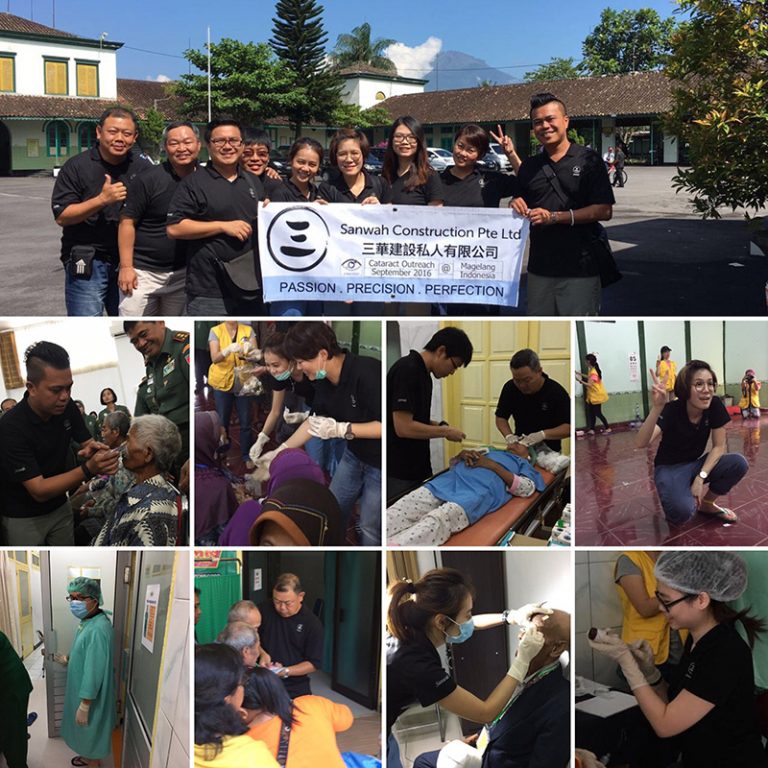 SANWAH is proud to collaborate with Singapore-based non profit organization "A New Vision" for their Charity Drive in reaching out to improve and cure the needy suffering from Cataracts in Magelang.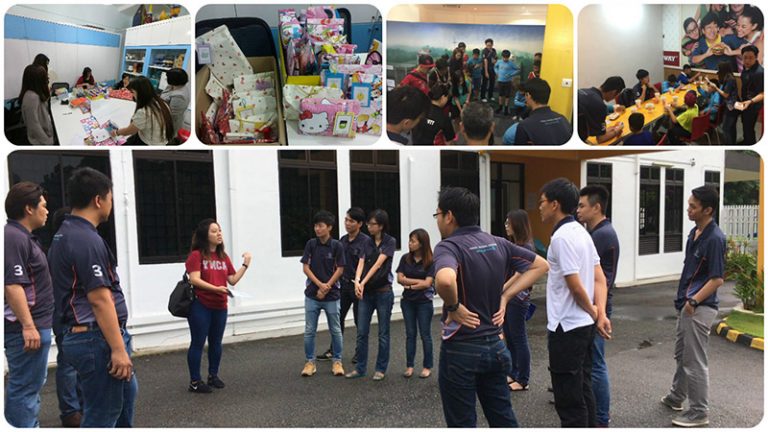 SANWAH is proud to collaborate with YMCA to helps the beneficiaries to improve their self confidence and interpersonal skills as they mingle with each other during the outings.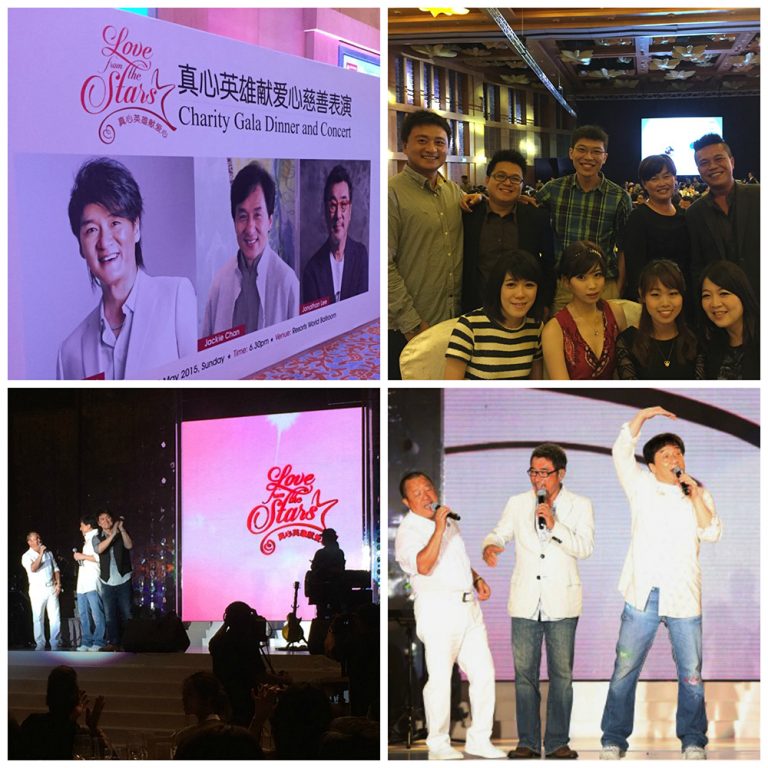 Love from the STARS organised by Singapore Power - as part of Celebrate SG50 with a meaningful gesture to help those in need. The funds raised are donated to VIVA and five other charities in Singapore that provides aids and support to elderly care, children with cancer and tertiary education for students from low-income backgrounds.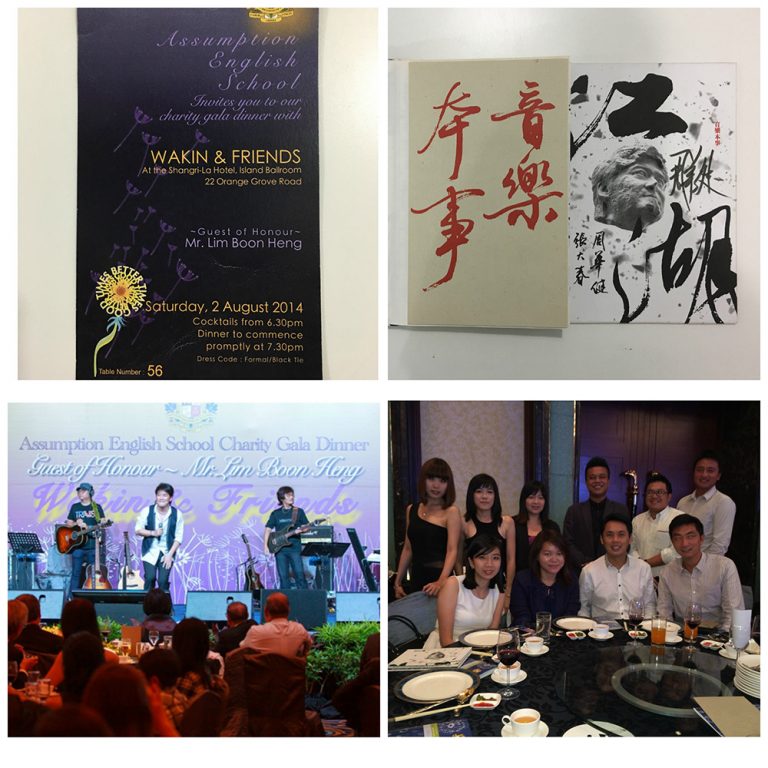 Assumptions English School (AES) fund-raising event for AES new school building and facilities at the Upper Bukit Timah campus. AES strive to provide holistic education in a conducive and supportive environment for their students of varied backgrounds and for students that require special attentions.